Payment Gateway
The Paytrail payment gateway can be integrated to any website or other online service simply using either the FORM or REST interface. The payment gateway has already been implemented in thousands of different online stores and websites as well as reservation and registration systems. The payment gateway can be implemented either as the concise S1 interface version or the more extensive E1 interface version. The two versions differ with respect to the payment information that is sent. When the E1 interface is used, the payer's basic information is sent along with the payment information.
Paytrail's payment gateway includes a comprehensive range of payment methods and access to the Merchant Panel, which merchants can use for purposes such as monitoring payment traffic and issuing refunds.
Feel free to test the payment gateway using the test credentials provided in the documentation.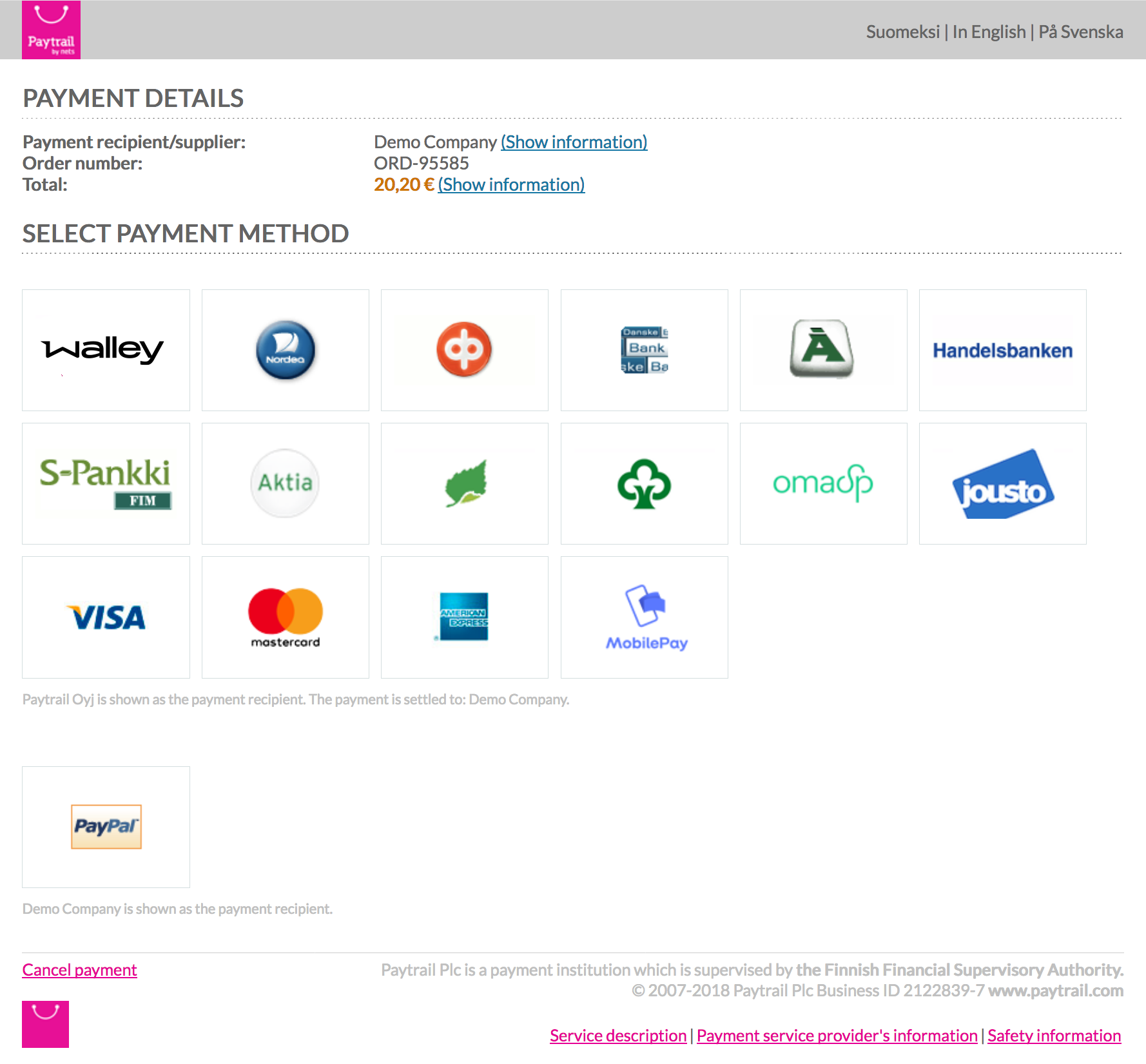 Questions?
Our technical support is happy to help:
+358 20 718 1831
tech@paytrail.com