Sales Channel
The Sales Channel is available only to businesses registered in Finland. The Sales Channel makes it possible to make a single payment for orders placed with several different merchants. One order can include product rows from one or more merchants. The Sales Channel is implemented using the FORM interface, which allows the use of the payment page bypass.
Payments for orders are settled directly to the merchants. Pricing is negotiated case by case. In most cases, the channel provider is a platform provider who takes a commission from each payment that Paytrail settles directly to them. The channel provider and the merchants have to sign direct agreements with Paytrail.
For information about Sales Channel pricing, please contact our Sales: +358 20 718 1822 or sales@paytrail.com.
For more info, please refer to the documentation.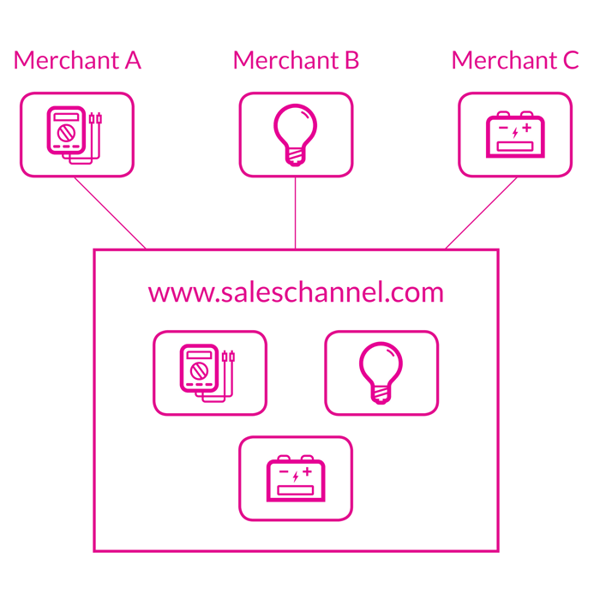 Questions?
Our technical support is happy to help:
+358 20 718 1831
tech@paytrail.com