Experiences of changes in eCommerce during the pandemic
In many ways, spring 2020 was an exceptional and historical period in the Finnish eCommerce story. The restrictions compelled many consumers used to shopping in physical stores to try online purchasing for the first time.
The report gives answers to the following:
How did the crisis change online shopping?
Effects of the crisis in online stores
What improvements did this exceptional time inspire?
What was learned from the spring crisis?
The resulting report is packed with experiences, thoughts and insights of 750 online merchants and 1,000 consumers.
We hope that it provides you with ideas on developing your own online store. Consumer wishes or tips from other merchants could just lead you to that coveted perfect idea!
Download the report now!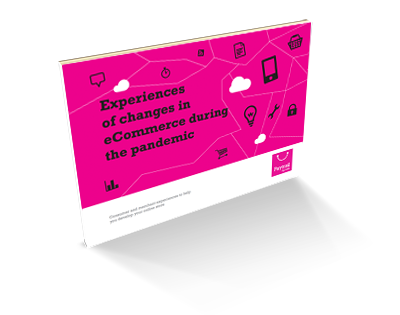 Download the free report now!