Partner with Paytrail
Are you an industry solution and shopping cart provider, web developer, payment service provider, or sales channel owner?
When you partner with us, you get a knowledgeable partner that provides high quality services and the dedicated support you need to help your businesses grow. And your customers will receive solutions that give a high conversion rate with top-notch service.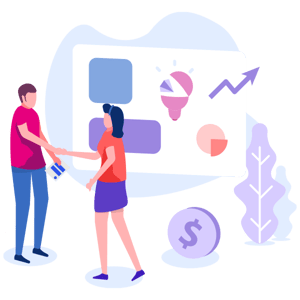 Your Benefits
When you partner with us, there are many advantages for your business:
increase your sales revenues when you add our conversion-boosting payment gateway to your portfolio
benefit from our reputation for quality service and support
access support from our team of experts
connect easily with popular e-commerce platforms
receive a competitive commission on sales you generate
Your Customer's Benefits
With us as a partner, your customers can:
offer local payment methods so consumers can choose their preferred payment method
create an exceptional shopping experience for consumers
Contact Us
We achieve more together than separately. We are all working towards the same goal, assisting our customers to boost their online conversion.
Let us help you achieve that goal!
+ 358 20 718 1823 (8-16 UTC +2) partners@paytrail.com