All Tools in One Place
Monitoring payments and managing accounting processes is made easier with the use of the Merchant Panel.
Keep up to date with Paytrail's Merchant panel
Track and manage your payment traffic conveniently in the Merchant panel. You can access it when convenient, on your phone or tablet, on the road or in the office.
- Manage payments & payment methods
- Track sales
- Download settlement reports - suitable for accounting needs
- Make refunds easily
- Create and send payment links
- Manage users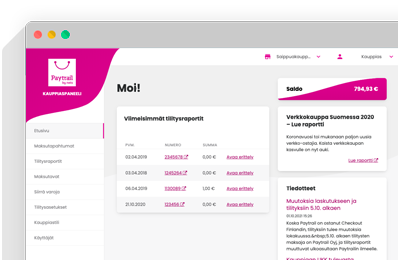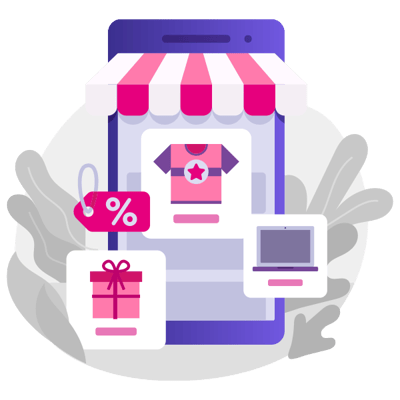 All Features are Always Available to You
Check specific payment details, or search for payments with the help of diverse search tools whenever it's convenient for you.
Review payments in your daily settlements and compile reports of your payment traffic for accounting purposes. Settlements include payments completed through our service in one consolidated transaction to your bank account.
Create and manage refunds.
Contact our Customer Service team directly through the Merchant Panel with any questions you may have. All messages are stored in one location for easy reference.
Integrate the Merchant API interface (may require platform provider support) so you can create refunds directly from your order management system
Get a Merchant Panel Report Example
Fill in your name and email address and we'll send you a Merchant Panel report example.