We've made Everything Easy for You
Question: Is Paytrail compatible with the e-commerce platform we use?
Answer: Paytrail is available for all the most widely-used e-commerce platforms such as: Vilkas, Clover Shop, Drupal Commerce, Magento, MyCashflow, Prestashop, ProsperCart, Evolution Solutions, Nethit, Viidakkostore, Valmiskauppa, Kotisivukone, WooCommerce, Joomla, Sportum and Comgate. If you're unsure about the compatibility of the service with your preferred platform, let us help you.
Question: What's the cancellation period of the contract?
Answer: The contract is effective until further notice and has a cancellation period of one calendar month. So you can try our service without long-term commitment.
Question: How much does the service cost?
Answer: The most common package, M-package is 59 €/month (+ 24 % VAT). Additionally, we charge a per transaction fee for successful payment transactions in accordance with our price list.
Question: My online store will not be open for a few months. Can I already order the service?
Answer: Yes, you can. We will arrange for invoicing to begin when your online store is live.
Download Payment Method Logos

Download all logos and banner (.svg-format)
Logos and banner (.zip)
Online Bank Logos


Card Logos

Mobile Payments

Buy now, Pay later Logos
Paytrail Logo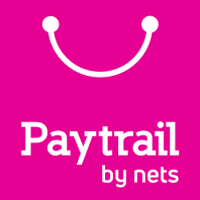 Paytrail_logo (.eps)
Paytrail_logo (.png)

Payment Method Banners
All payment methods


Only online banks


Online banks, Visa, Mastercard and MobilePay


Online banks, Visa, Mastercard, MobilePay and Walley




Download all logos and banner (.svg-format)
Logos and banner (.zip)


Safe Pay certification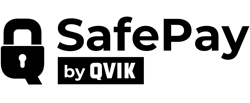 The Safe Pay certificate tells of invoice payment security. Paytrail customers can use the Safe Pay logo to indicate that shopping with them is safe. You can display the logo in your online store if Paytrail is the only payment service provider offered and you have the invoice payment method activated.


Still have questions?
Give us a call at +358 20 718 1820
or send us an email support@paytrail.com