Our Story
We help over 20 000 online businesses in several countries.
Finland's most used online payment expert in a nutshell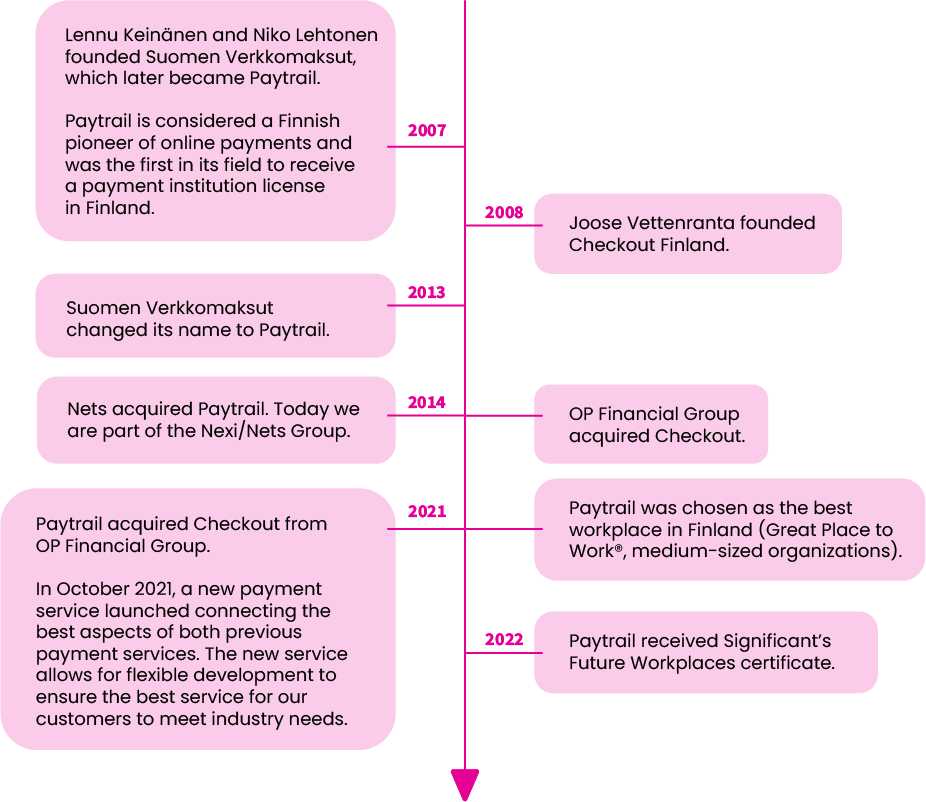 Paytrail is the largest Finnish online payment service provider. We handle payments for 20 000+ online businesses and services in several countries.
We have approximately 80 professionals.
Our headquarters are in Jyväskylä, Finland. We also have an office in Tampere and employees working in the Helsinki area.
2022 turnover was 40.2 million euros.
Paytrail handles the online payment traffic of the State Treasury's Suomi.fi payments service.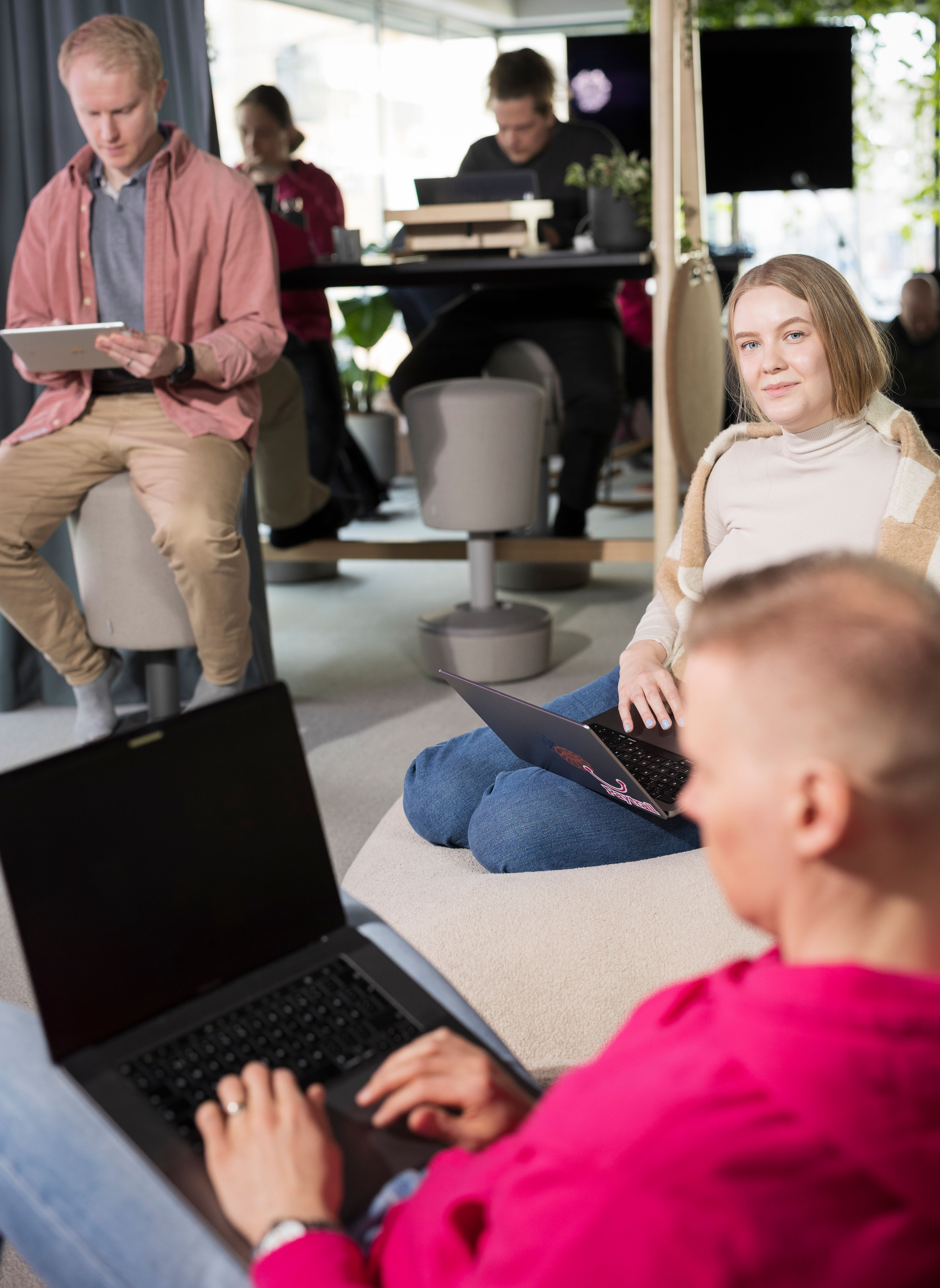 From a start-up to a growth company and cornerstone of Finnish e-commerce
In 2007, shopping in brick-and-mortar stores was the norm and Finnish e-commerce was still in its infancy. At that time, Lennu Keinänen and Niko Lehtonen were working with online stores and noticed the struggles they were having in getting online payment methods.
Lennu contemplated the need to have all online payment methods through one partner, with a single agreement and without having to integrate all payment methods separately. He pitched his innovative idea to bank managers and decision-makers of payment institutions. To the surprised of many, he acquired these companies as our partners.
Niko coded the first version of the service and they asked online businesses to test it and provide feedback. It was abundantly clear that the service worked, there was real need for the solution and the timing was ideal.
At the beginning of 2008, the team had grown to five people. They enthusiastically set out to take the then Suomen Verkkomaksut Oy on a business growth path and pave the way for Finnish online payments. A collaborative culture was essential from the beginning and the company had a clear vision of the future.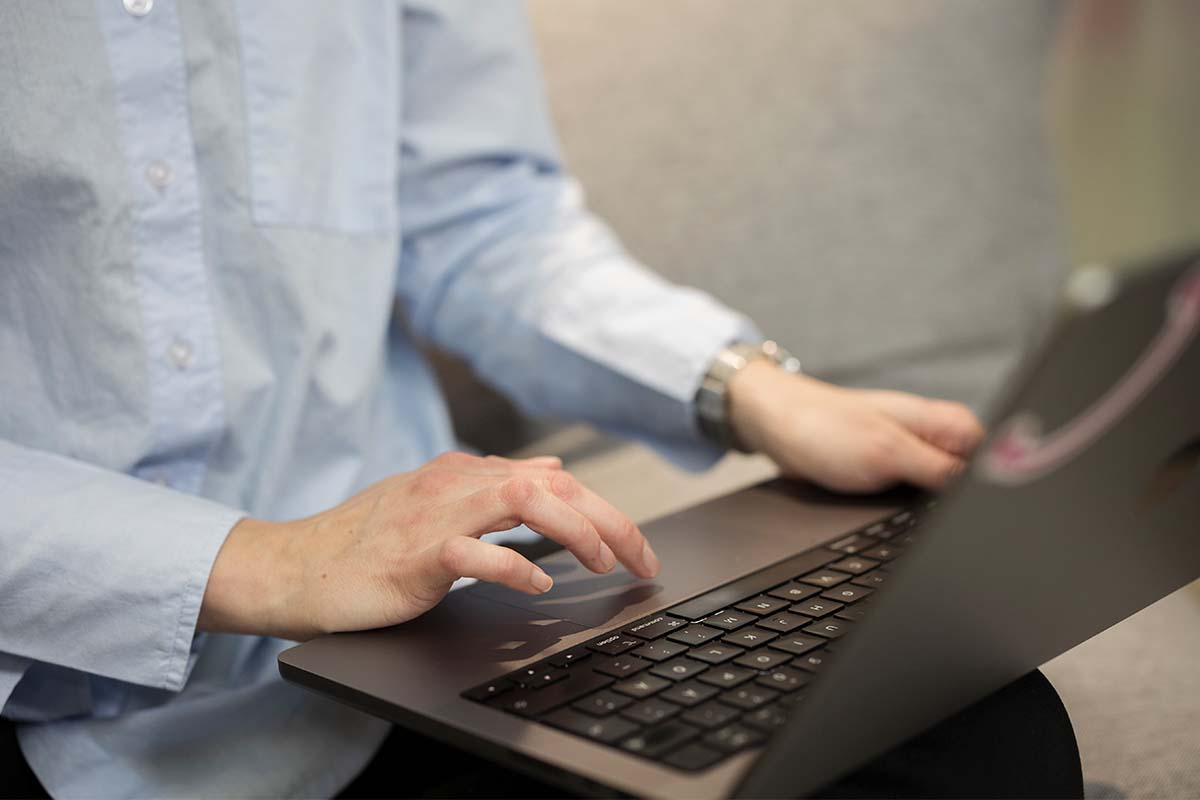 During the same time at Checkout
Around the same time, Checkout's founder Joose also coded accounts automation for one of his customers and had similar ideas as Lennu and Niko.
The implementation, originally a text message based payment, expanded significantly. Like Lennu, Joose also visited the banks and was able to get all the online bank buttons for the first version of the Checkout Finland service.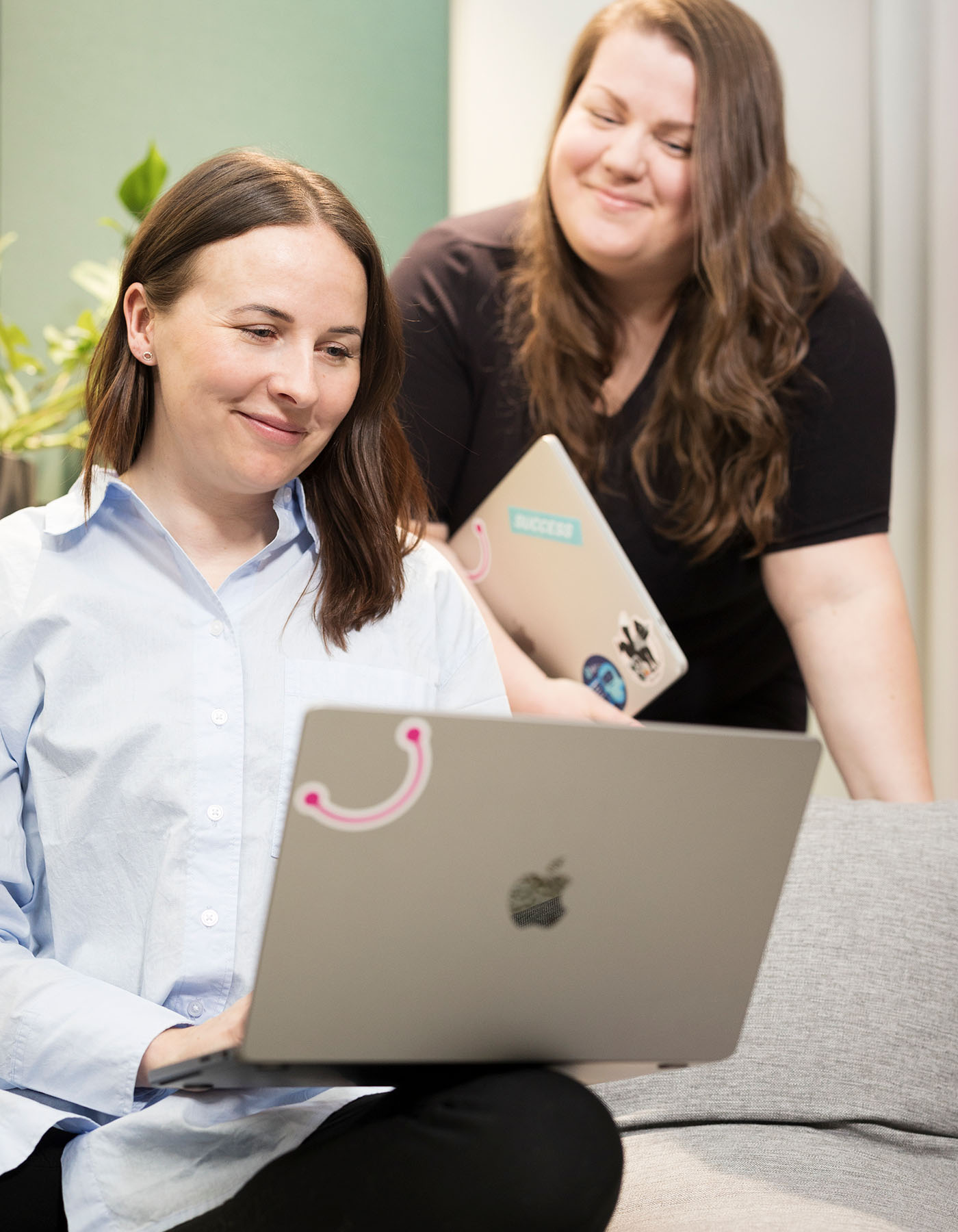 Toughest competitors changing the market
Both Paytrail and Checkout teams worked hard, but separately, on the same issue. Especially in the early days, there was skepticism that such a new approach for moving money would be successful.
Also, the budget was tight. In those days, it was a challenge to be a financial technology start-up company, even with the unique potential of the industry. But neither company was discouraged. Believing firmly in their solutions, they energetically forged ahead.
As e-commerce knowledge grew at a lighting pace, so did number of employees in both companies. The number of customers increased and the growth figures were exponential. We were each other's best supporters.
Trusting their own chosen strategy paid of for both companies. They enjoyed great successes along with some growing pains.
Paytrail ❤️ Checkout
The stories of Paytrail and Checkout are also connected by business deals. In 2014, Nets bought Paytrail and OP Ryhmä Checkout. Both companies continued developing but now under a larger organization.
The consolidation of payment service providers was increasing at the time and has continued at an accelerated pace. Paytrail/Nets also started searching for ways to strengthen our position in Finland and stay competitive against foreign competitors. In 2021, it was time to combine the two great companies and Paytrail acquired Checkout from OP Financial Group.
Current day
Our united team consists of top e-commerce professionals who have unique expertise in the payments industry.
We continue to support our customers and the development of Finnish e-commerce. Our goal is to offer our unique expertise and to consistently develop the best for Finnish online businesses, consumers and our partners, as well as be a technological pioneer in our field. We now have more power to pursue this than ever before.