Our Story
We help over 20 000 online businesses in several countries.
We are Paytrail
From the start, Paytrail promised to promote E-commerce. One of Paytrail's founder and evangelist, Lennu, heard the struggles of online business owners with the difficulty and cost of providing customers with their preferred payment methods. With Lennu at the helm and the cooperation of our partners, we were first in the industry to provide a solution in Finland.
We still provide the same online payment service that meets every need – with the same guaranteed quality. We have discovered that we offer something more though – we offer real value for customers and everyone doing business online!
Online payments do not have to add an extra layer of insecurity to consumers' lives. On the contrary, through Paytrail we improve people's day-to-day lives by providing convenient, versatile and flexible online services. This enables our customers and partners to provide better service to their customers and new business models – to generate additional cash flow.
We are enthusiastic to help and use our expertise to find the best solution for you. Please let us know what you need!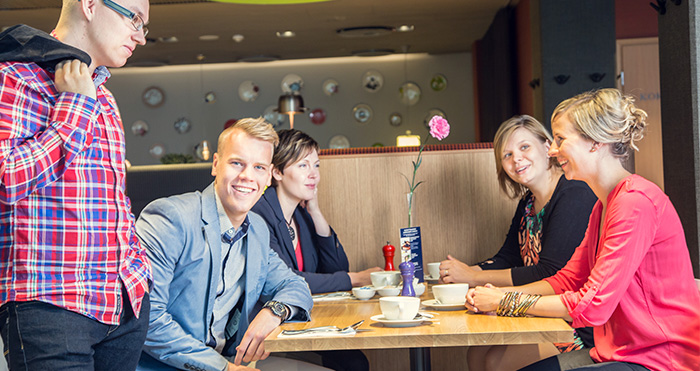 Who is Paytrail?
Established in 2007 as 'Suomen Verkkomaksut'.
We help 20 000+ online businesses and services in several countries provide a pleasant shopping experience to their customers.
We have around 80 experts, each one is a real gem.
We are part of Nets/Nexi.
Our headquarters are in Jyväskylä, Finland. We operate also in Tampere and Helsinki.
We are a licensed payment institution.
We were the best workplace in Finland 2021 (Great place to work®,

medium-sized organizations

).
Paytrail earned a Future Workplaces Certification on 2022.
Management Team
To email someone from the Management team, please use firstname.lastname@paytrail.com
Markus Laurio, CEO

Joni Rautanen, Chief Operating Officer
Kari Melender, Compliance Officer

Suvi Tikkanen, Chief Marketing Officer


Johannes Kumpukoski, Sales Director


Niina Sipinen, Finance Director
Noora Pasanen, Head of Customer Operations


Vesa Kortteinen, Business Coach

Jarkko Laaksonen, Chief Technology Officer
Markku Hänninen, Services Director

Nina Laurila, Head of HR

Juha Sauvamäki, Product Manager

Awards
Future Workplaces Certification 2022
Great place to work® - Finland's Best Workplaces 2021: 1st place (medium-sized organizations, 50-499 employees)
Great place to work® - Finland's Best Workplaces 2020: 2nd place (medium-sized organizations, 50-499 employees)
Great place to work® - Finland's Best Workplaces 2019: 5th place (medium-sized organizations, 50-499 employees)
Great Place to Work® - Finland's Best Workplaces 2018: 4th place (small organizations, 20-49 employees)
Great Place to Work® - Finland's Best Workplaces 2017: 9th place (small organizations, 20-49 employees)
Great Place to Work® - Finland's Best Workplaces 2016: 6th place (small organizations, 15-49 employees)
Great Place to Work® - Finland's Best Workplaces 2015: 13th place (small organizations, 15-49 employees)
Deloitte Technology Fast 500 EMEA 2013: 104th place. (1 464 % growth)
Deloitte Technology Fast 50 Finland 2013: 9th place (1 464 % growth)
Red Herring Europe Top 100 -award 2012