Shop-in-Shop
Does your business idea require the handling of payments for several parties? You can find a multi-merchant model with us, which you can use to create a smooth shopping experience and maximize conversions.
Shop-in-Shop service
The Shop-in-Shop service enables the sale of products or services of several parties in the same service, shopping cart and transaction. The admin is responsible for the technical implementation and offers merchants an effortless way to sell.
The multi-merchant model can be used for a wide variety of cases:
online store

franchise company

organization or sports club

public organization
Serve consumers better
Shop-in-Shops make shopping easy and fast, when the consumer can find everything they need in one place and can pay for all their purchases in one checkout.
The multi-merchant model creates new opportunities
Shop-in-Shop is efficient business for everyone. For merchants, it's a great way to gain visibility and reach new target groups.
For the admin, providing a platform is a profitable business without being a party to the merchants' sales. The admin's business model is typically charging a commission from merchants. The commission amount is decided by the admin and can vary.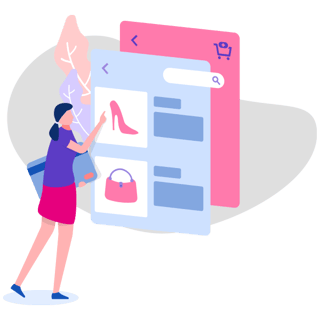 Leave the payment processing to us
When your business idea requires the handling of payments for several parties or receiving money for several parties, Paytrail's Shop-in-Shop service is the solution for you.
The multi-merchant model works like this:
The consumer pays using their preferred payment method. The purchase may include products or services from several merchants.
Paytrail receives the payment, calculates the amounts to be paid out, deducts the commission for the admin and transfers the funds to the merchant(s).
The admin receives the commission that they require.
The merchant receives the settlement, the transaction fee and the admin's commission are automatically deducted.
Paytrail settles the money directly to the company that sold the products/services. The admin is not responsible for the payments and doesn't need a payment service provider license from the Financial Supervisory Authority.
In addition, Paytrail provides settlement reports to each party.
Sound good?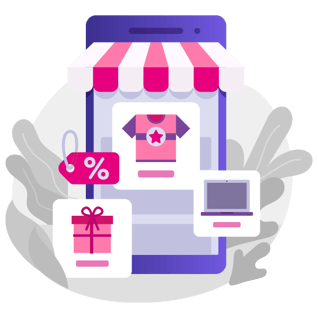 Who is Shop-in-Shop suitable for?

For a merchant who wants to offer others the opportunity to sell their products in their store.

For an organization that wants payments to be paid directly to an internal recipient.

For a merchant who wants to join the marketplace of a bigger provider.