Tokenization and Subscriptions
Save card data by tokenization securely and reliably. Tokenization enables smart one-click and recurring payments, payment in applications and authorization holds.
Subscriptions

Recurring payments allow the same amount to be charged on a set schedule repeatedly. They are worry-free and easy for the consumer.
Recurring payments are suitable for membership fees, magazine subscriptions, streaming services, coaching, etc. Get in touch to discuss a solution that supports your business.
App payments

Paying with a saved card also enables payment within an application.
Paying in the app:
Through Paytrail's payment service, application payments can be made using web interfaces.
Native integration:
If you need a more broadly designed native payment integration for your application, we offer a solution. Please get in touch.
One-click payments

A smooth shopping experience reduces shopping cart abandonment. One-click payments can be accepted easily with one click, which avoids constantly entering credit card details.
Some examples of where one-click payments can be used: in taxi apps and food apps, paying for exercise sessions or at a car wash. Frequent small payments are easier for the payer if payment is just one click away. In some cases, payment may also require user identification.
Authorization holds

Authorization holds can also be made via the saved card. The hold does not become a charge unless the merchant confirms the payment. The authorization is valid for a maximum of 7 days.
A authorization hold is well suited for car or equipment rental. The authorization hold amount can be decreased, but it cannot be increased to a amount larger than the original amount.
It's of course possible to make an additional payment to extend the original rental period. The practical implementation depends on the merchant's needs.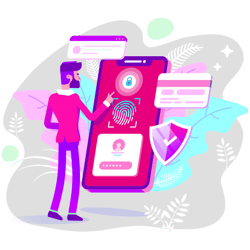 Enable payments in an instant
Implement the necessary integrations by utilizing our developer-friendly interfaces. For frictionless payments there is no need to waste resources.
What does tokenization mean?
Through the tokenization of card data, the card data remains stored by the payment service provider, and is never in the merchant's possession. Paytrail stores the data securely in accordance with the PCI DSS standard.
Tokenization makes it possible to not have to ask for card details again. Functionally, the online store makes a debit request for the payment towards the saved card data.
On different e-commerce platforms, recurring payments are possible with the use of add-ons. In WooCommerce, recurring payments can be implemented through the subscriptions add-on.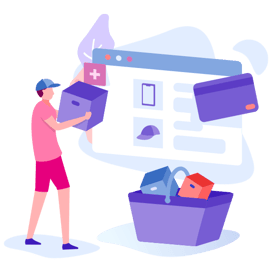 Two models of tokenization
There are two different models for making payments:
MIT (Merchant Initiated Transactions)
CIT (Customer Initiated Transactions)
The MIT model is used in situations where the charge takes place without the customer's interaction. These are typically time-based recurring charges, such as monthly charges for a streaming service or subscription. The merchant then has a credit risk.
The CIT model the consumer has saved their card details and initiates the payment themself, even if the actual charging takes place later (e.g. taxi ride, paid parking or getting gas).