A Safer Way to Pay for Online Purchases
Online shopping should be as hassle-free as possible. With Paytrail, your customer's confidential personal information and card details will not end up in the wrong hands.
People and Processes
We have highly evolved systems for monitoring of all our service processes, in fact we have a team dedicated to maintaining the service. Our server environment has been built to be sustainable and internationally scalable in terms of technical and external security. We have also invested in advanced fraud prevention tools.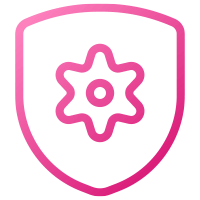 Paytrail Plc - a Finnish Payment Institution
Paytrail Plc is a licensed payment institution authorized by the Finnish Financial Supervisory Authority, which means that we have been required to set up stringent security measures. More than 20 billion euros have already been processed through our system
As a Paytrail customer, you can rest assured that we comply with all laws and regulations and take security matters extremely seriously. We cooperate with banks and other financial service providers to continuously build secure and functional practices for doing business online.