Ecommerce platform tested: Shopify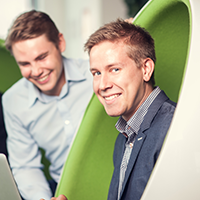 Written by Johannes Kumpukoski - Nov 10, 2016
This is the beginning of a post series where different ecommerce platforms are tested. The first to be tested is Shopify, which Paytrail's service is now also available.
Shopify is an affordable ecommerce platform, which is very popular particularly in North America. In Finland, the popularity of the Shopify online store is growing, since previously an obstacle to its use has been the lack of Finnish payment and delivery methods.
There is still a lack of Finnish delivery methods, but this negative is surely outweighed by the positives provided by the platform.
User interface
When setting up a test store on Shopify, I noticed that its user interface and management are very easy compared to other platforms I've tested. The installation tutor provides assistance on how to implement the online store and how it should be opened. So previous experience implementing an online store isn't necessary.
The online store can be opened and the design can be modified without the slightest amount of coding skills. However, if you do want to go to the coding level, html and css editing can be done with relative ease.
Design
Shopify has received praise for its modern design and usability on all devices. In the online store editor, it's possible to select a mobile device display.
Shopify's design is easy to customize. There's about ten free ready-made themes and customizing them can be done with an easy-to-use editor. In addition, more impressive themes can be bought.
Adding your own logo to the online store, as well as changing colors and fonts, is very easy to do in Shopify.
What excellent about the editor is that the online store is continuously visible during the editing. The online store is also updated as changes are made. In addition, you can select the mobile device display, so you can check how it looks on different devices while you are editing.
Some of the themes include a Slider on the online store's front page and images can be easily changed and positioned. The Slider of some themes do take a bit too much space, making the product options hidden.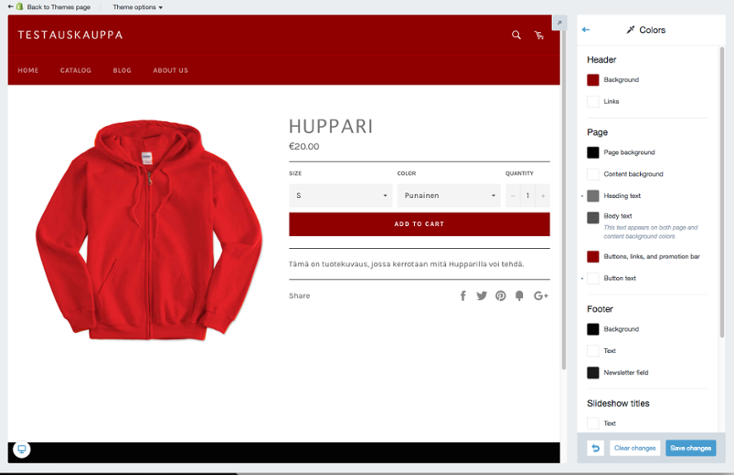 Content and product management
In Shopify it's possible to add standard pages, product categories and menus. From the start, the basic pages are available for the online store (i.e. front page, product catalogue page, blog page, and the 'About Us' page). Content management functions like a traditional content management program. Pages are easy to edit and basic text functions are available as well as a tool for adding images.
Adding products to Shopify is extremely easy. I was especially surprised by how easy it is to make product variations on this platform. Creating product variations was at least twice as fast as on other platforms.
Overall, creating products in Shopify can be done very quickly and easily.
In addition, praise should be given to the product information editor for search engine optimization.
From the Inventory tab, it's very easy and quick to increase the number of units per product. I haven't come across this kind of feature on that many platforms. Shopify also contains a 'Collections' feature where product groups can be added that aren't actually related to each other: for example, products less than 20€ or whose color is red. These product groups can be displayed on the online store's front page.
Order processing and reporting tools
Order processing in Shopify is really clear. For each order, there is a clear timeline that shows what has happened. The creation of orders and sending an invoice (shopping cart) to the customer is also super easy compared to many other online store platforms.
Order reports are quite versatile using the Shopify's normal report search capabilities. A report can be generated that is product specific or based on given sales time interval. Also, reports showing web page visitor traffic and shopping cart analysis are available. An excellent view of the visitor traffic is directly available from the online store platform. It's not necessary to use additional components or Google analytics.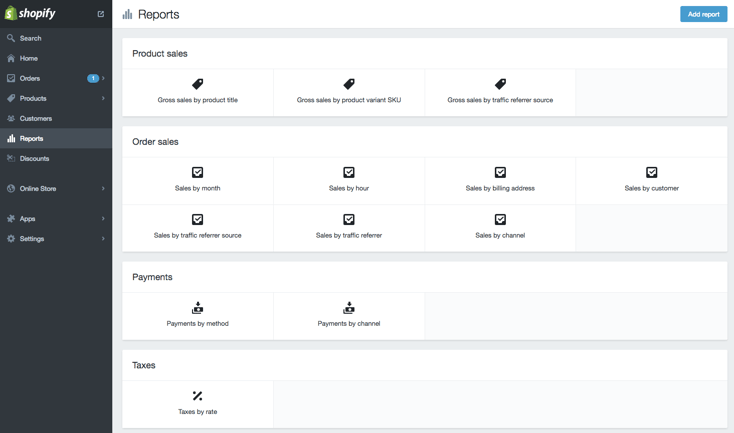 Other advanced features
There are some advanced features in Shopify that are not available in all online store platforms by default. For example, the abandoned shopping carts function is a useful extra. Using the online store management tool, you can send a reminder message to the customer about their abandoned shopping cart.
Paytrail also offers a similar feature to rescue abandoned shopping carts called Sales Rescue.
There's a wide range of add-ons available for Shopify, which Shopify calls "applications". With the applications, it's possible to add different features to the online store platform. I tested a few free applications and found that the 'Order another €30 and you'll get free delivery' add-on was an excellent feature. Some of the applications are free and others are priced between $3 and $39/month.
Pricing
Shopify is an ecommerce platform with a monthly fee. Add-ons and premium themes also have monthly fee. The cheapest package costs $9 per month. However, it only includes a Shopify store that is added to Facebook and the possibility to create payment buttons for existing pages, but no separate online store pages.
The $29 per month package contains a separate online store page. With the basic price of the online store page, the domain will be onlinestorename.myshopify.com. If the merchant wants to buy their own domain, i.e. onlinestorename.com, it's $13 per year. Also, some applications increase the monthly fee. Check out the Shopify pricing details here.
Shopify weaknesses
Shopify has not yet been fully translated into Finnish, which means translations are needed. In practice, this means several hours of work (there are about 700 rows of text to be translated with the basic installation). Doing the translations is easy in itself, but is time consuming.
Delivery method integrations with Finnish logistics services (Posti, Matkahuolto) do not exist yet. So sending packages causes a bit of manual work in comparison to if it existed.
It's possible to test Shopify's store using the most expensive basic package, which costs $79 per month. If you want to use a less expensive package, some of the features that were in the test version are removed. It's good to compare the Shopify prices and features included in each package.
Integrations with other systems, such as inventory management, are still difficult to implement at the moment. An online store should have separate inventory management from that of a physical store.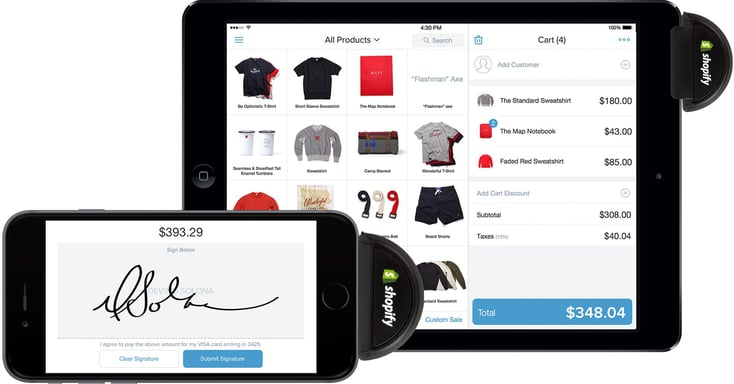 Who should use Shopify?
With its current features, in my opinion, Shopify is suitable for small and medium-sized online merchants. Currently, there aren't that many implementers of the Shopify online store in Finland, so it's worth doing it yourself. In this case, it would be advantageous to have some ecommerce experience and how to set up an online store.
However, Shopify is a very easy platform to use. So an online store can very likely be set up successfully, even if you don't have previous experience.
Shopify is an ecommerce platform with an emphasis on appearance. If the products being sold need an impressive look in the online store, Shopify is an excellent choice.
Shopify is also an excellent ecommerce platform for merchants who sell a lot to foreign customers. The logistics integrations required for international business are available.
Paytrail's payment methods for Shopify
Paytrail is now available for the Shopify ecommerce platform! Customers can choose any of the payment methods included in the Paytrail contract.
American Express and invoice and installment payment methods are also available. Particularly in product sales, the invoice and installment payment method is very important.
Read more about the cooperation between Paytrail and Shopify.
Looking for new a clientele for your online store?
How does Finland sound? With Paytrail's payment service, you can offer each Finnish customer their preferred payment method.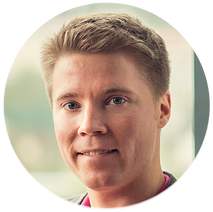 In case you are interested in hearing more about your opportunities in Finland, join us on a free webinar! The founder of Paytrail, Lennu Keinänen, shares his expertise on the Finnish eCommerce market, important tips on selling in Finland, and consumer behavior in Finland.
Schedule: Wednesday, November 16th - 10AM CET / 10 AM GMT+2
Read more
Finnish consumers prefer online bank payments
Five typical problems consumers have when shopping online
Online store payment methods - what to consider when choosing a payment service?