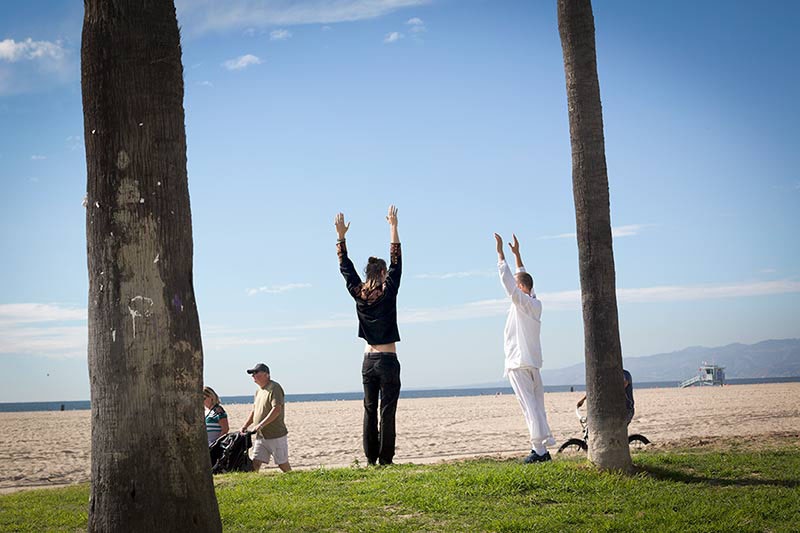 In 2017, 20 % of the euros spent online in Finland were for services. In other words, a total of 1.7 billion euros. The most popular categories were games (27 %), various tickets (20 %) and insurance (16 %) (source: Finnish e-commerce report)
There is a huge growth potential in selling services online. For example, in 2017 only 7 % of the population bought training and courses, and 12 % bought various memberships. There is also room for growth in bigger consumer categories, such as insurances which only 12% of the population purchased online.

Selling services online benefits both the seller and the buyer. Buyers today want a simple shopping experience that can take place anytime and anywhere. For example, instead of waiting in line at a ticket stand, it's more convenient to buy the concert tickets online. Likewise, buying insurance is more convenient when you don't need to make an appointment and can just buy it online whenever you want. For the seller, selling services online is cost-effective.

The figure below shows the distribution of spending in the services category. The total consumption by category is on the left, and the proportion of the population buying for each category is on the right.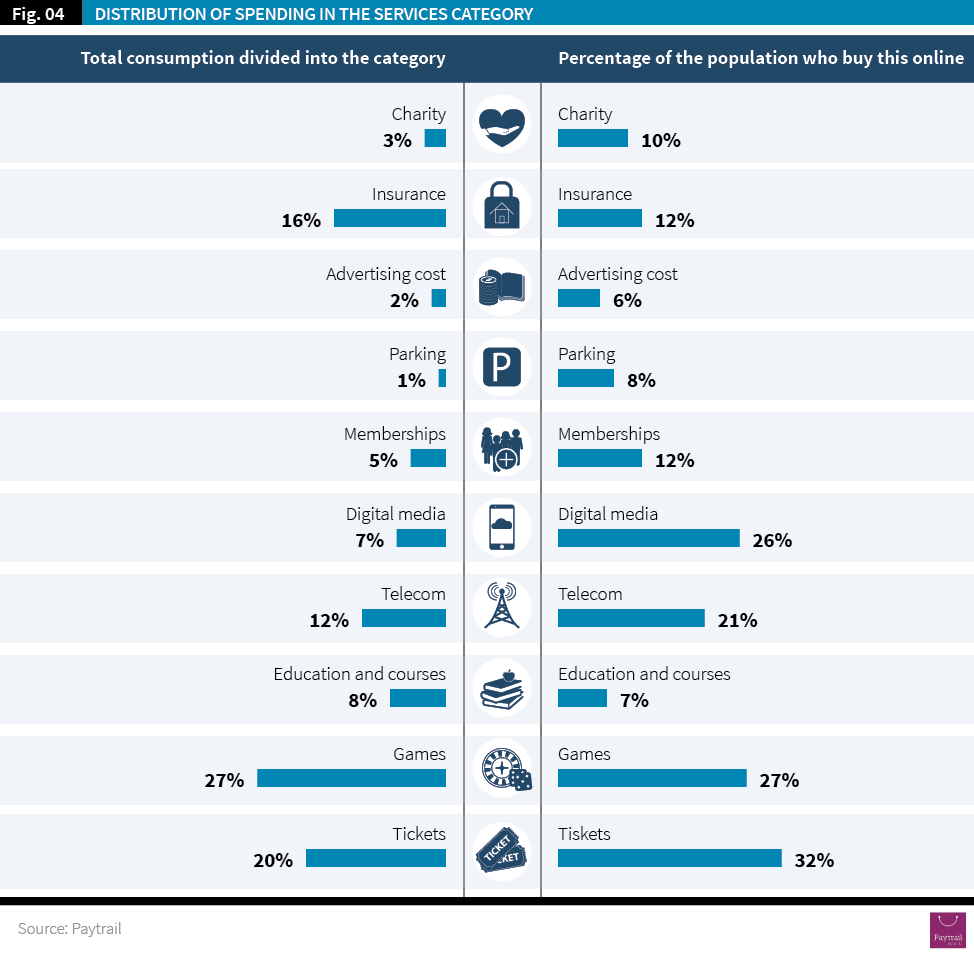 Other related articles
33% of the euros spent online are for goods