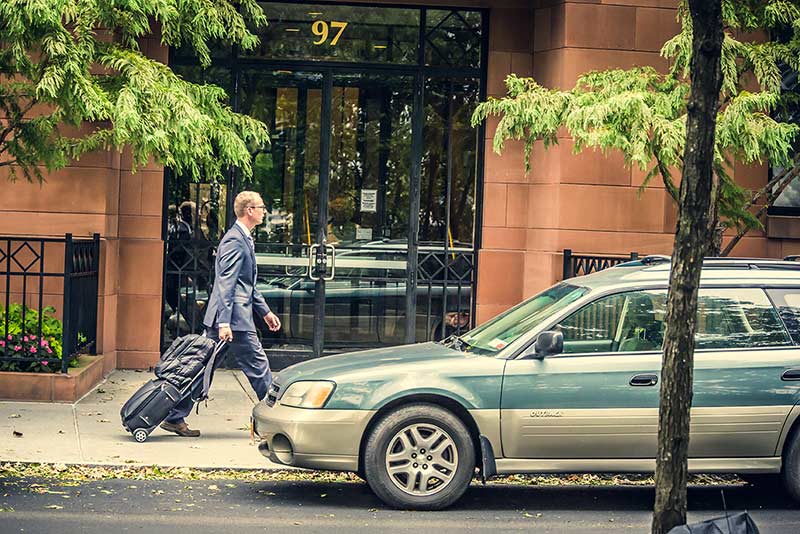 As I shared in my previous post, the Finnish e-commerce market in 2017 is estimated at 8.5 billion. Travel accounts for 4 billion of that total, a hefty 47%. This includes not only the purchase of vacations but also various travel tickets.

Reasons tourism has such a large share of Finnish e-commerce
Why is the share so huge? This may be explained by the fact that tourism services and products were one of the first to be sold online in Finland. Little by little, consumers have learned to regard buying trips online as self-evident and it has become the new norm. Indeed, Finns want to plan their holiday themselves so that they can choose freely as well as save on travel expenses. This can be seen in the fact that 26% of Finns have bought accommodation services online and 21% have bought airline tickets. Only 8% have bought holiday packages.

Another reason why tourism takes the lion's share (or more) of Finland's online business is simply the high prices of tourism. Trips may not be bought every week, but when they are, thousands of euros are typically spent, much more than on a clothes order.
Competition in the tourism industry is tough
The consumer is not unhappy about that. But from the entrepreneur's point of view, the challenge of the tourism industry is the tough competition. This has even led to price wars, for example in the sale of airline tickets.

It's the same for tourism as in other e-commerce: if you can't afford or don't want to compete on price, find your own niche and specialization. There's already some good examples of this in Finland, such as Kakslauttanen, which offers igloo accommodations that can be reserved online.
Purchasing cruises has a big role online
The figure below illustrates how Finnish consumption is divided by tourism sub-categories and the proportion of the population who have purchased tourism products per sub-category.

As you can see, airline tickets take most of the online tourism euros. On the other hand, as you might expect, bus and train tickets are bought online by a large proportion of the population (26%), but in terms of euros that category is not large.

Finns differ from other Nordic countries in terms of purchasing tourism products in the large number of share cruises purchased. 18% of Finns have bought a cruise online.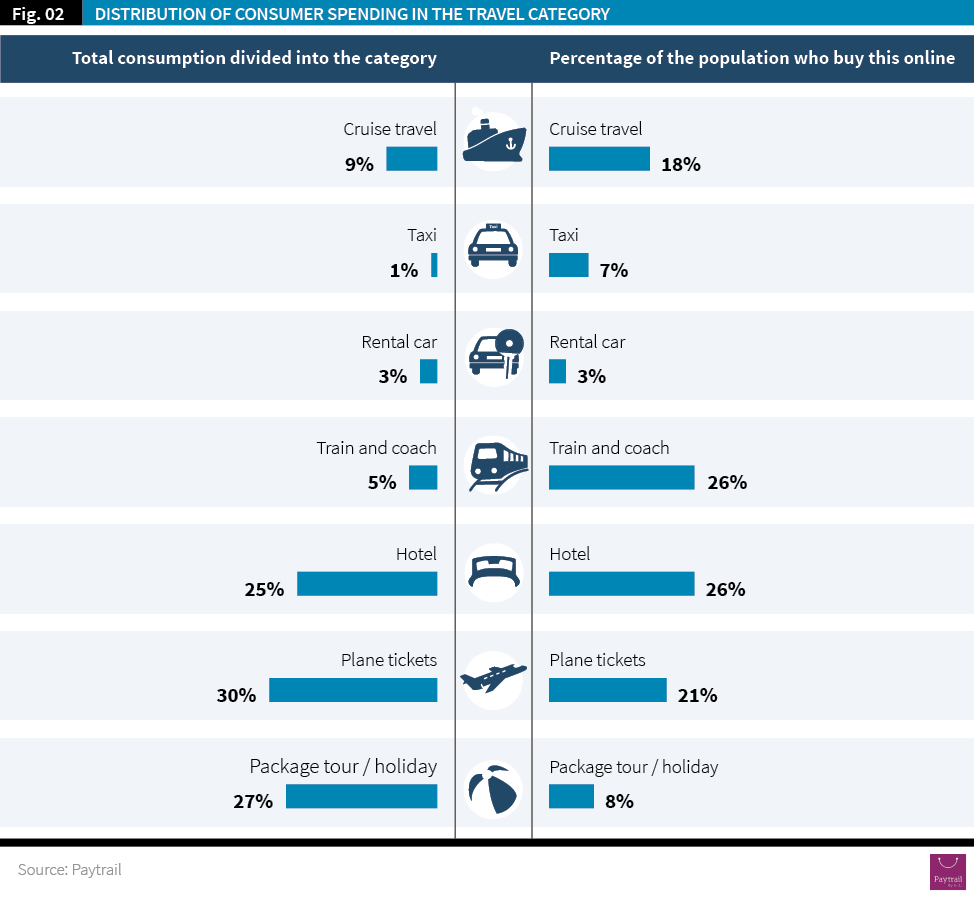 To learn more about how Finns buy online and the results of the Finnish e-commerce market survey, read the Finnish e-commerce report.