In-app payments
In-app payments is easier than ever. You get a wide range of payment methods through us.
In-app payments
Providing a good digital consumer experience is crucial. Benefit from the necessary tools for paying in mobile applications.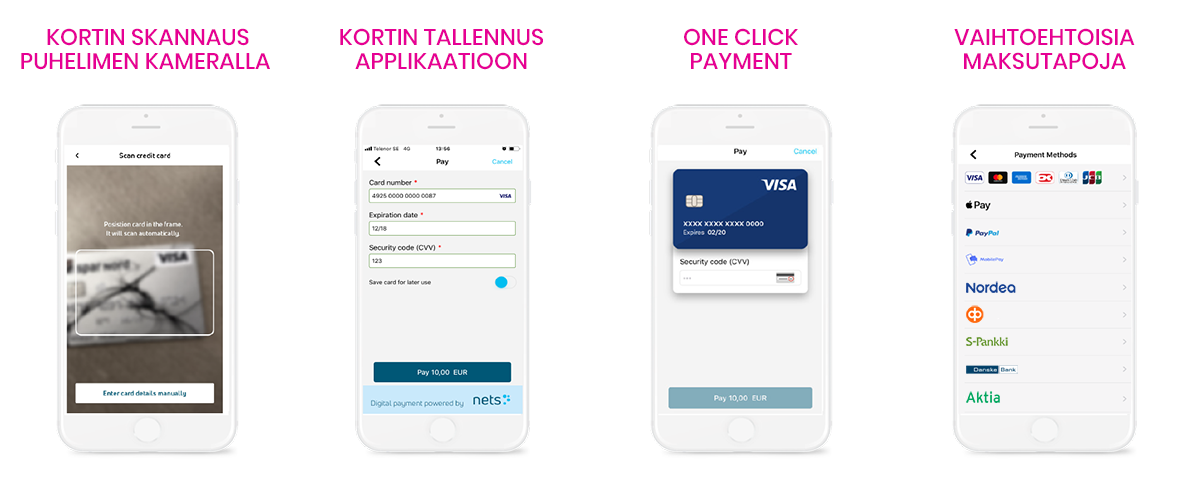 A frictionless and smooth payment experience is supported by versatile payment method options, support for biometric identifiers and the possibility to scan cards with the mobile device's camera.
Storing your customer's payment information can be done smoothly and securely, which enables effortless future payments in e.g. taxi apps, ordering food online and public transportation ticket apps.
Applications
Ticket sales apps
Rental space reservations
Online store app
Invoice payment portal
Grocery store apps
Restaurant apps
Food delivery apps
Public transportation ticket apps
Easy implementation of In-app payments
In-app payments is now simple and easy. You will receive good instructions and integration support.
Integration with iOS and Android applications is simple and fast. Implementation requires Netaxept back-end system integration and agreement.
Documentation and software development packages are available.
Available payment methods

All Finnish online banks: Nordea, Osuuspankki, Danske Bank, Säästöpankki, Oma Säästöpankki, POP Bank, Aktia, Handelsbanken, Ålandsbanken and S-Pankki

Cards: Visa, Mastercard, American Express and other foreign cards

Other payment methods: MobilePay, Apple Pay & PayPal

Ask us about other possible payment methods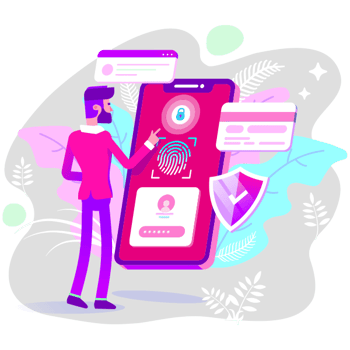 This is how you enable In-app payments
In-app payments is implemented as follows:
Technical documentation on Github
Technical support via Slack channel
For production testing, a Netaxept agreement is needed
In-app payments are now available
Want to know more?
Want to know more about In-app payments?
Looking for a partner to integrate In-app payments?
Would you like some case studies?
Contact person:
Kimmo Röynä
Technical Account Manager
050 312 0920
kimmo.royna@paytrail.com