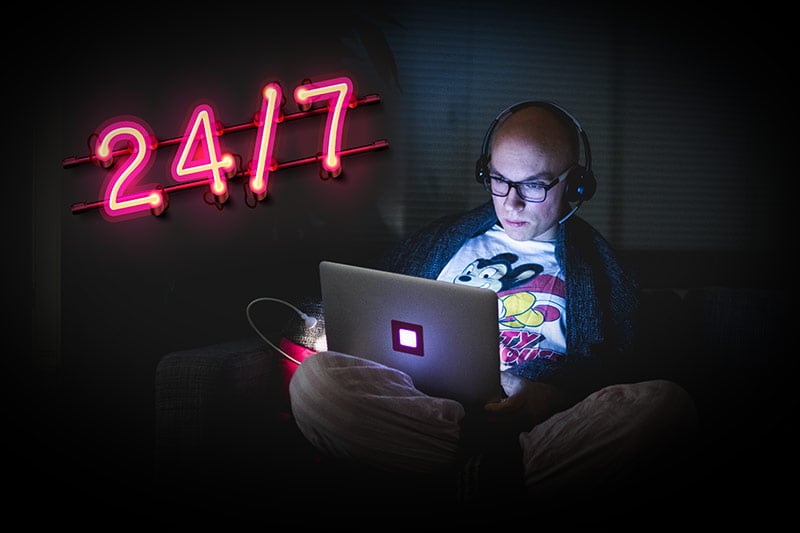 This year we have a very special Christmas gift for our customers. From the beginning of January 2, 2019 at 8:00, we are here for our customers 24/7. This is remarkable news especially for those merchants and partners who work in different time zones.
From January on, our consumer customer service is also available 24/7! This means that consumers can call us for payment related questions throughout the day.
You can always reach us at the following numbers:
For companies: +358 20 718 1820
For consumers: +358 20 718 1830
Helping and serving our customers is everything to us
Our customers' online stores are always open and it's easy to see from our payment data that people shop online at very different times, often in the evenings. Many of our business customers also handle e-commerce issues during the evening.
We want to contribute to the growth of Finnish online stores. One of the best ways to influence this is to help and support payment matters at every moment. This is a natural continuation of our goal to provide stellar customer service.
Merry Christmas and warmest thanks for the past year!
Christmas Greetings,
Paytrail team