Gone are the days of sending a generic email to your entire subscriber base. With updates in data science and email marketing, it's now possible to send highly personalized and relevant email messages to different customer profiles in your subscriber base.
Not only is it possible for e-retailers to send more targeted messages, but it's a customer demand. Customers are in the driver's seat when it comes to how they expect brands to engage with them, and one top request is to make interactions more personal. According to information presented the infographic below, 73% of consumers say they would rather do business with retailers that use personal information to increase the relevancy of their experiences.
Personalization makes sense for e-retailers
Personalization as a strategy makes sense for brands too, considering 86% of consumers report personalization plays a role in their purchasing decisions. Consumers are asking for personalized experiences, they are saying personalization provides a competitive edge over other brands, and it influences decisions to purchase.
Personalization increases ROI
Personalization is a game changer in terms of increasing the ROI of email marketing campaigns. Shockingly, however, many brands still fail to personalize their messages. In fact, 70% of brands still fail to use personalization tactics.
Personalization remains a challenge
If personalization is the key to increasing conversions, yet almost a third of brands are still failing to use personalization tactics, it begs the simple question "why?" In other words, what is holding brands back from collecting the right data, segmenting lists, and sending out messages that please customers?
According to the infographic below, 66% of marketers say one of the biggest struggles with personalization is securing internal resources to execute personalized marketing programs.
If this rings a bell as to why you are not adopting personalization techniques in your email marketing strategy at your company, here are some statistics that may help you win the support of your executives and chief decision makers:
Are you convinced of the power of personalization as an email marketing strategy yet?
Battle these concerns with a modern, can-do mindset
Besides securing internal resources to support a more solid email marketing strategy, marketers have trouble with gaining insights quickly enough, having enough data, and having data that is inaccurate. To battle these concerns, it's time to take a hard look at your data sources, what you can do to improve data collection, and make sure you have an email service provider that makes data integration easy.
Personalization is one of the best ways to reach customers, but it's also a struggle for many e-retailers. This infographic will give you a visual rundown of why personalization is important, what challenges marketers face with personalization, and what personalization tactics are the most effective to maintain a strong connection with your online store.

About the writer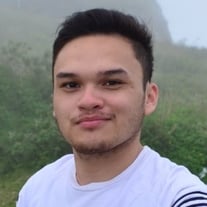 Johan Boles is a digital PR specialist who loves sharing the value and usefulness of e-mail marketing. Apart from his day job, he loves backpacking, meeting new people, and hosting events. He communicates his passion for travel, food, and photography through social media. Oh, he loves desserts and Asian food too!